LOWER Function in Excel Converts all uppercase letters in a text string or cell reference to lowercase.
Any characters that are not text will not altered.
What is the syntax of LOWER function?

Lower(text)
Where text: The text string you want to change to lower case.
LOWER Function in Excel – Examples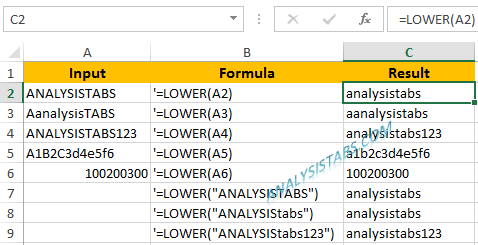 Reference:
Please refer the below article for more Text Excel functions.
Text Excel Formulas
Please refer the below article for more Excel Functions.
Excel Formulas | Home
Effortlessly Manage Your Projects and Resources
120+ Professional Project Management Templates!
A Powerful & Multi-purpose Templates for project management. Now seamlessly manage your projects, tasks, meetings, presentations, teams, customers, stakeholders and time. This page describes all the amazing new features and options that come with our premium templates.
Save Up to 85%
LIMITED TIME OFFER