Project Status helps you to understand the overall progress of the project tasks. We must check the status of the Project every time to quickly understand the current situation of the project. Project Status is an important tool in Project Management Process.
Project Status Categories
Main categories of the Project Status are New, Open, In Progress and Completed. You can also include, On Hold, cancelled based on the Project Requirement.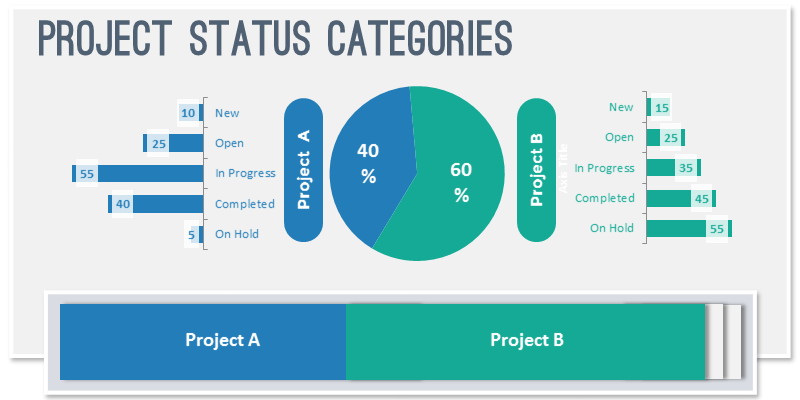 New Project: You can categorize a Project as New when it is just accepted and not yet started. Project Managers will filter all the new projects and segregate the different teams in the organization.
Open Projects: Project is assigned to a team or specific member in the team. Open projects must check by the assigned resource and start working on it.
Projects in Progress: You can change the Status of the Progress when you started working on it. All the project in progress must completed by the promised timelines.
Completed Projects: Completed Projects are the once which you have tested and delivered to the customers. You can receive the feedback from the client and work on the changes based on the received feedback.
Project Status Update
Project Teams should provide the Project Status Update in timely basis. Developer teams update the project status to the respective stakeholders.
Project Status Chart
We create the Project status Chart and share with the customers. Team members share the Project Status Chart with the Project Managers.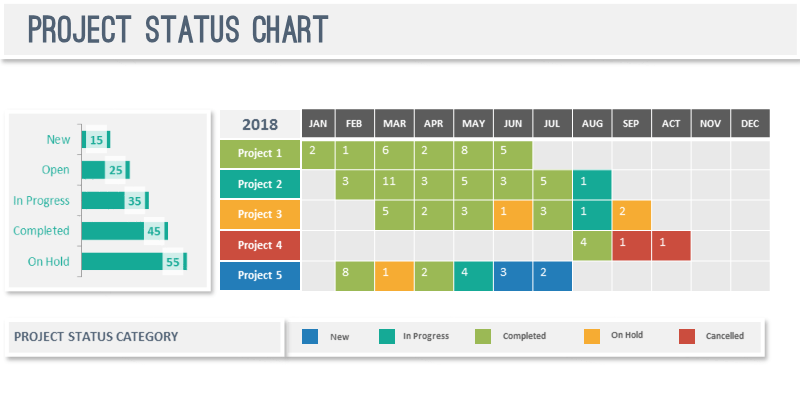 Project Status Report
Project Status Report is an important tool in Project Management Process. We can prepare the Project Status Report to provide the project update to the stakeholders and project managers.
We can use Microsoft Excel, MS Word, MS PowerPoint, Google Docs or Google Sheets to prepare the Project Status Report and send through email.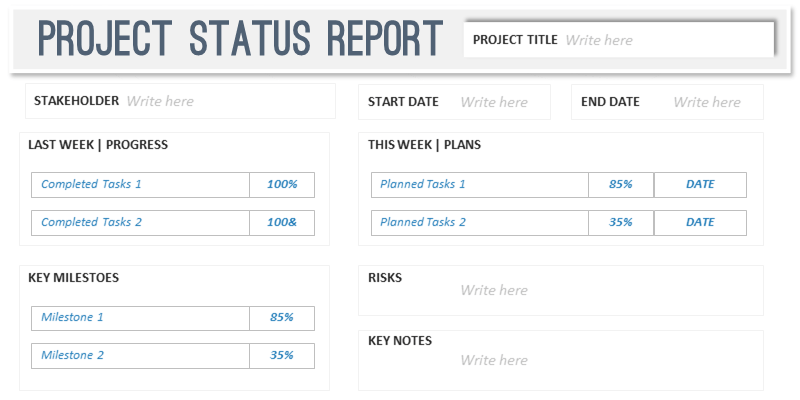 Project Status Report Templates
You can download the ready to use Project Status Report Templates to quickly create Project Status Report. Verity of the templates available in MS Excel, Word and Google Docs (xls, xlsx, doc, docx, ppt, pptx formats).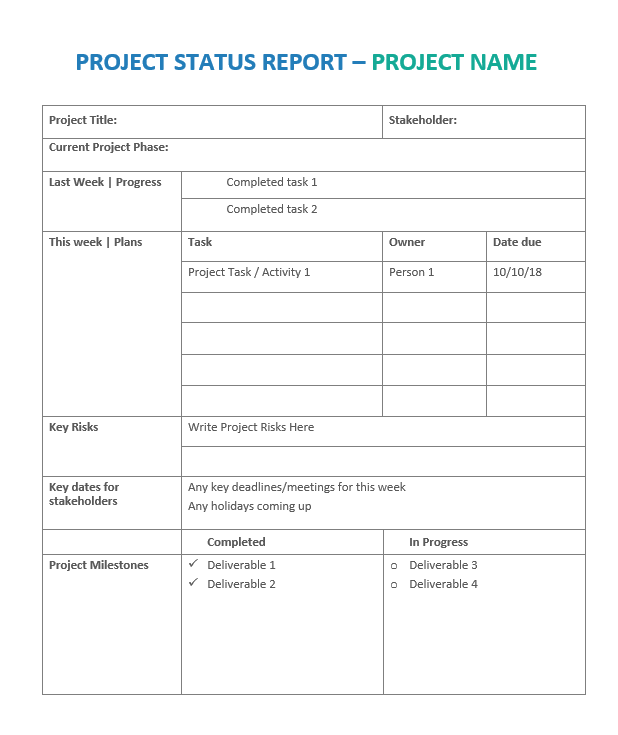 Project Status Dashboard
Project status dashboard is a visual representation of the project status. We can use pie chart and bar chart to represent the status of the project in graphical representation.