What is a Project Title?
Project Title is a name of the Project. A proper project title describes the whole assignment in one sentence.  It helps the team to refer the Project with the assigned Name. Project titles makes you to understand the main goal of the Project work and deliverables. A project name can be the product name when it completed.
Examples of Project Titles in this article provided to inspire. These Sample Project Titles are provided just for your reference. We have included Project Title Ideas, It Project Title List and Creative Project Titles.
How to Name A Project Title?
When you start creating a new project, it is important to have a suitable Project Title for your assignment. It makes easy to identify the project in the Project Management Process. An ideal Project title will have the following characteristics.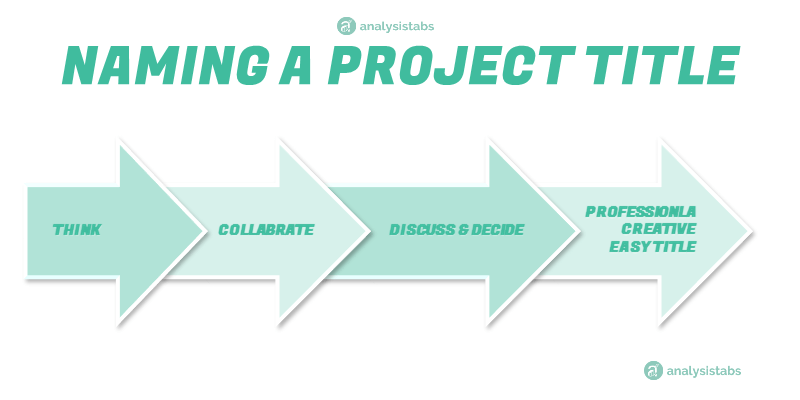 Represent the Goals of the Organization
Team Objectives and Customer needs
Sort name of the Project Work and Deliverables
Easy to understand and pronounce
Creative and Professional
Easy to remember and recognize
Who defines the Project Title?
It is a collaborative work in the organization. Naming a project is depending up on the type of the project. Any one or all the members of a company involve in naming the Project Title. Sometimes, it is defined and named by conducting the surveys.
Board members
Company Heads and Managers
Team Members and Team Leaders
Stake holders or customers
Internal Surveys
Online surveys
Conducting competition for getting a Creative Title and selection panel will finalize the best project title
Types of Project Titles:
There are few types of Project Titles, titled based on the type of the Project.
Encrypted Titles: These are the secrete titles, organizations do not want the developing team to know about the actual titles
Temporary Tiles: Temporary titles are assigned to project if the actual title is not yet finalized
Descriptive titles: These are the long titles and they represent the actual project in clear descriptive manner for easy understanding
Sort Titles: Sort Project tiles are very creative and become the final product names in most of the time
Project Title Examples
Here are the examples of Project Titles.  Project title Names should suitable to your domain and organization core values. You can choose from the following list of Examples Titles.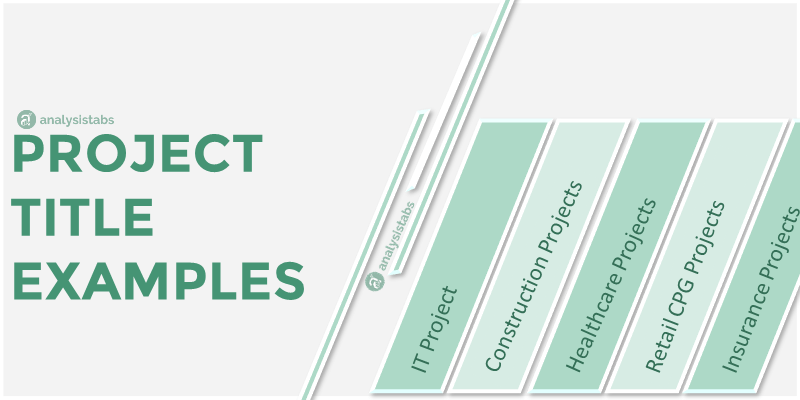 It Project Title List
Here is the most common list of IT Project Titles.
Application Development
Process Automation
Analytical Project
.Net Application
PHP Website Development
WordPress Theme Development
Creative Project Titles
Creative Project Titles will help to easily understand your brand or product. Project Names should be professional and Easy to recognize and remember.