VBA CheckBox Properties helps us to perform different tasks to deal with CheckBox object control. For example, we can sets the backcolor or back style or alignment etc properties of the CheckBox .Explore the various Properties and examples on Excel VBA CheckBox control properties using side navigation. Below are the most frequently used Excel VBA CheckBox Properties.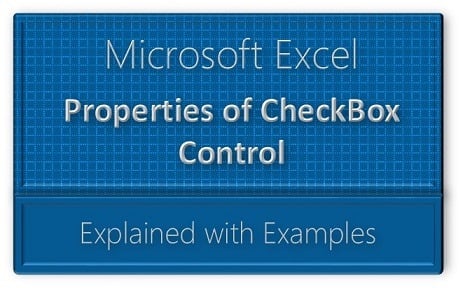 Excel VBA CheckBox Properties:
120+ Professional Project Management Templates!
Save Up to 85%
LIMITED TIME OFFER
A Powerful & Multi-purpose Templates for project management. Now seamlessly manage your projects, tasks, meetings, presentations, teams, customers, stakeholders and time. This page describes all the amazing new features and options that come with our premium templates.

Share This Story, Choose Your Platform!