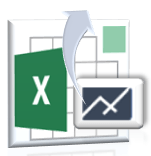 Finally I am all set to release the first version of ANALYSISTABS Excel Addin. I have been postponing this from the last few months due to busy at my professional work.
This version have the following features
TOC Creator:
You can quickly create Table of Contents in your Excel Workbook. It will create the hyperlinks to each worksheet in Workbook in an Index Page. You can create in New worksheet or an exiting worksheet.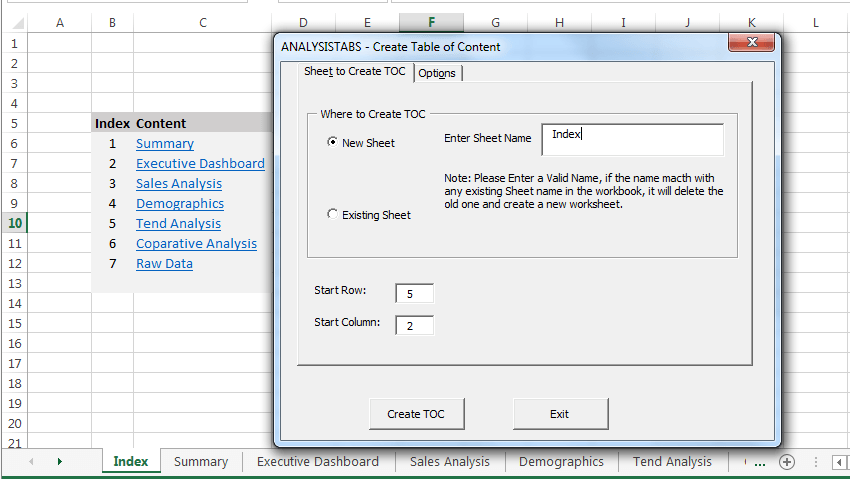 How Analysis Tabs TOC Creator Works?:
Click on the TOC button from Dashboard utilities group in ANALYSISTABS Menu
Select a worksheet or enter a sheet name where you want to create TOC
You can specify row and column number to start printing TOC
Check the Advanced Options to create back links fron individual worksheets to TOC Index Sheet
Then Click on the Create button to create TOC
Export to PowerPoint:
You can export all Excel charts in your worksheet to a PowerPoint presentation with One Single Click.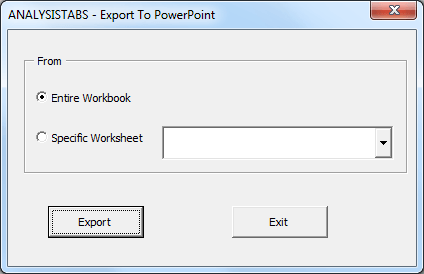 How to Export to PPT using ANALYSISTABS Excel Add-in?
Click on the Export to PowerPoint button from Dashboard utilities group in ANALYSISTABS Menu
Select entire workbook or specific worksheet to export
Then Click on the Export button to create PowerPoint
ANALYSISTABS Knowledge Base:
Home Page and other links to access our tutorials directly from Add-in.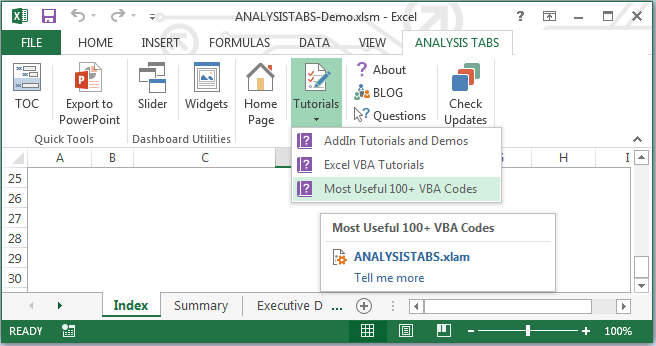 You can visit our website directly from your Excel for any help.
Addin Tutorials, Demo Files and Updates: You can see Add-in updates and Tutorials
Excel VBA Tutorials: Access our Excel and VBA Tutorials sith one click
100+ VBA Examples: Access our 100+ VBA Example to do almost everything using VBA
BlogVisit our Blog to find latest topics. And feel free to contact us for any questions or suggestions
Questions & Feedback
This is the first version of the Add-in, please share your feedback or suggestions to improve the add-in. I want to build and maintain this add-in for universal use with free of cost.
My goal is to provide utilities to create rich visualized Dashboards and Data Analysis function. Also want to share useful tutorials to learn Excel VBA to do more using Excel VBA.