ANALYSISTABS Version 5.0.0 is releasing today. I have added new utilities to optimize the Excel workbooks and Navigate inside a worksheets and enhanced overall look and feel of windows.
New Features
Workbook Optimizer
Now you can test your workbooks and create optimized workbook. Many of our friends have been requesting me something like this from last two years. And I thought, it will be useful to every one to build optimized Workbooks.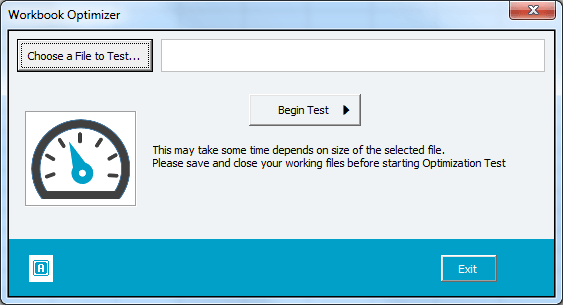 InSheet Navigator
I build this tool long back and using when my fingers tired with scrolling the mouse. It is really useful to save your fingers while navigating long worksheets from one corner to another corner. I have few more features to add in this to easily navigate the worksheets from one end to the other end, and I will be adding those in next version.
Sliders
Added additional tools in Slider, added two more modules to create Speaking Sliders and Edit the Settings.
Speaking Sliders
This is crazy tool and I am sure you will definitely like this. Now you can create Speaking Excel Sliders and make you Excel to speak about your data and insights to easily understand the data.
Edit Slider
A new command is added to edit and change the slider settings. Now you can change the slider settings even after you create a slider.
Enhancements
I have done the many changes and optimized the code and User Interface.
UI/ Design
Changed the UI and improved look and feel.
Code Optimization
As I told, I have optimized the code modules and minimized the procedures and deleted un wanted statements from the modules. And now our add-in file size came down.
Bug Fixing
Check Updates
As many of our users facing the issue while updating the add-in. Now I changed the code and now it should work smooth.
Site Links
We have done lot of changes to our website, I have corrected all the URLs.